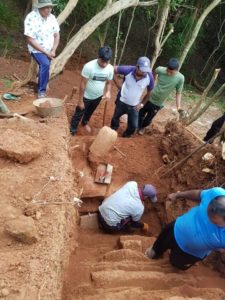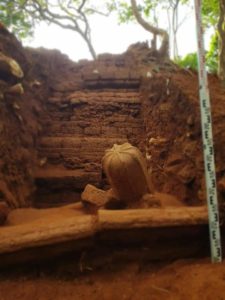 An excavation by Sri Lanka's archaeological department recovered ancient remains of a structure resembling a Shiva Lingam at the site of the Athi Aiyanar temple located in the Kurunthoormalai area of Mullaitivu.
This finding comes just weeks after Vidura Wickramanayaka, Sri Lanka's state minister for 'national heritage', led an event where a new Buddha statue was placed and consecrated at the site, initiating archaeological excavations in the area.
The temple has been a target of intense land grab efforts by Sinhala Buddhist monks, aided by the archaeological department and the military, who have claimed the presence of Buddhist artefacts at the site. The Buddha statue was placed at the site despite a court order that no changes could be made to this site.
The archaeology department has not commented on the recent excavation of the Shiva Lingam.