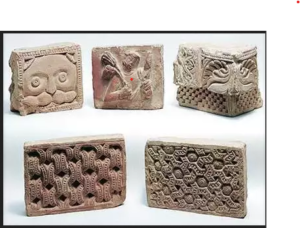 The museum has 297 artefacts of the lost Kahu Jo Daro Buddhist stupa
Mumbai: A year before its landmark centenary comes up in 2022, the Chhatrapati Shivaji Maharaj Vastu Sangrahalaya (Prince of Wales Museum) is preparing to unveil a lost treasure of Indian history. The museum will preserve and document its century-old collection of Buddhist relics from Sind that point to a unique period in the history of Undivided India.
The museum possesses 297 remains of the lost Kahu Jo Daro Buddhist stupa of Mirpurkhas that date back to the 5th century CE. The artefacts include statues of Buddha and Kuber as well as fragments of terracotta bricks. The remains will be transferred into conservation-grade storage units this year. In 2022, they will be researched, documented and a selection will go on display. Research findings will be published in 2023.
Kahu Jo Daro is one of the finest examples of Indo-Roman terracotta art and architecture of the pre-Independence era. Reportedly 10,000 Buddhists lived in monasteries in the region.
Museum director Sabyasachi Mukherjee said, "In 1909-10, two caskets of these relics were excavated by Henry Cousens, superintending archaeologist of ASI, and member of PoW museum committee. Many of the remains were deposited here."
"The size of the sun-dried bricks led experts to believe the original structure was built during the Mauryan era of Emperor Ashoka. It is also said the ashes of Buddha or his disciples were found here. This collection will be of particular interest to the Sindhi community because it shows Buddhist influence over Sind in the pre-Islamic era," he said.
Bank of America has donated Rs 25 lakh for the task. Kaku Nakhate, president and India country head, said, "Supporting art and culture is an important area of our social investment. The restoration of Kahu Jo Daro is another step we are taking with CSMVS to conserve our rich heritage."