Usuki Stone Buddhas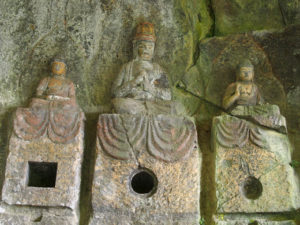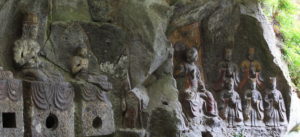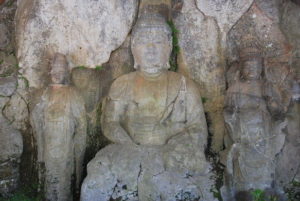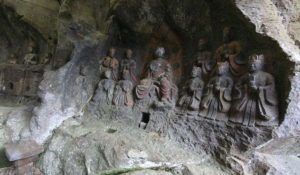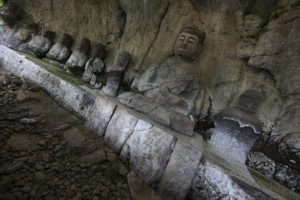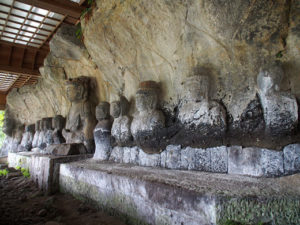 The city of Usuki in Oita Prefecture is noted for its Stone Buddhas believed to date back to the 12th-century. Their origins are quite unclear, as no historical records of them have survived. According to local folklore, they were created in memory of a princess who died young, but according to archaeological evidence, this seems unlikely.
There are about sixty of these Stone Buddhas, which are divided into four groups and located within the grounds of Mangetsu Temple. Carved into the cliff walls, they depict a variety of Buddhist figures such as Vairocana and Amitābha, known in Japanese as Nyorai. A total of 59 of them were designated as National Cultural Properties in 1995.
Having been abandoned for centuries, the Usuki Stone Buddhas were gradually shaved by the rain and wind, as well as the pilgrim's path that is often flooded. Many of the statues underwent restoration work in 1993, which was met with mixed reactions from locals. They argued that one decapitated Buddha should remain as it had been for some time, but they eventually accepted the changes.
A replica of the pre-restoration Buddha can be found on Usuki Station's platform, as well as a replica of a post-restoration statue outside the station. Local superstition states that praying to this Buddha will prevent one from losing their job.